Back to Basics
Intro to Deep Learning : CNNs

Part 2 of 3
"Back to Basics"
This is a three-part introductory series :

Appropriate for Beginners!
Code-along is helpful for everyone!

Last week : MLPs (& fundamentals)
This week : CNNs (for vision)
Next week : Transformers (for text)
Event Extras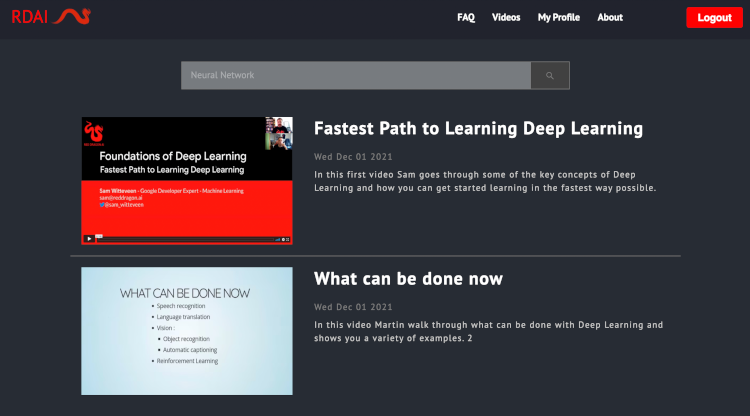 Plan of Action
Each part has 2 segments :

Talk = Mostly Martin
Code-along = Mostly Sam

Ask questions at any time!
Today's Talk
(Housekeeping)
Vision use-cases
2 new Layers!
Representation Learning
Concrete example(s) with code

Fire up your browser for code-along
About Me
Machine Intelligence / Startups / Finance

Moved from NYC to Singapore in Sep-2013

2014 = 'fun' :

Machine Learning, Deep Learning, NLP
Robots, drones

Since 2015 = 'serious' :: NLP + deep learning

GDE ML; ML-Singapore co-organiser
Red Dragon AI...
About Red Dragon AI
Google Partner : Deep Learning Consulting & Prototyping
SGInnovate/Govt : Education / Training
Research : NeurIPS / EMNLP / NAACL
Products :

Conversational Computing
Natural Voice Generation - multiple languages
Knowledgebase interaction & reasoning
Pre-Deep Learning Vision
Get a bunch of patches
Match them to the image
Use Match vs not-Match as features
... as input to a 'shallow' classifier
Key take-aways
Images have key elements:

Textures; Lines; Shapes
Translational invariance
...

But building these elements by hand is too difficult
Results ~ way below human performance
Deep Learning version
Make the computer learn from data:

Make the 'codebook' into ...
... trainable parameters

Results ~ Better than Humans!
Deep Learning requirements
Need a 'patch detector' Layer:

Parameterised patches across whole input image

Need a 'scaling' Layer:

Allow several 'scales' within image
... so parts can relate to whole
Convolutional Layer
Key ideas:

Have small 'patches' ...
... with trainable parameters
... and slide over whole image
... to make a new image

Similar to other Layers : Combinable
CNN Operation
Play with a CNN Kernel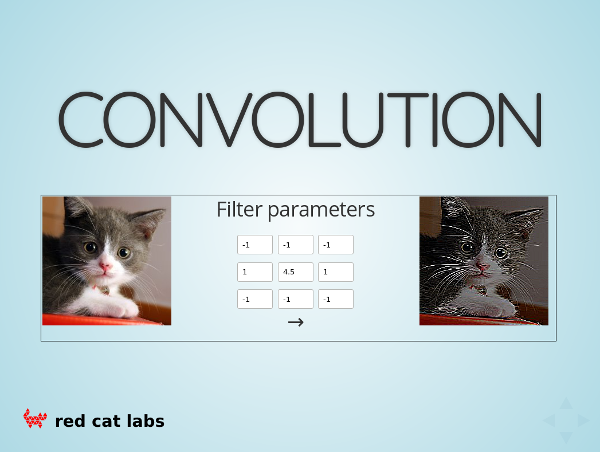 Conv2d Notes
Key ideas:

Just a few parameters for whole image
Patches are typically small
... but are stackable to increase 'area'
Very suited to GPU speedup

One layer can include many kernels (channels out)
Scaling Layer
Key ideas:

Want to shrink image ...
... so that parts become 'nearer'
... and can then be put into a small Conv Layer
... to make a new image

Similar to other Layers : Combinable
MaxPool Operation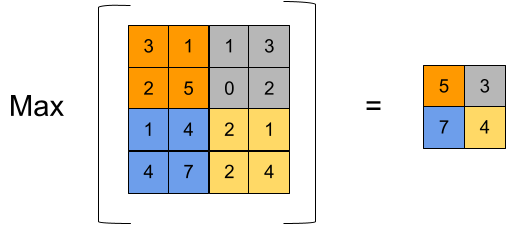 MaxPool2d Notes
Key ideas:

Just shrinks the image
... but with some 'competition'
Has no trainable parameters
Deep Learning-era Plan
Build the structure carefully

CNN image layers
and classifier at the end

Learn all the parameters

... of the CNN and the classifier

Train from end-to-end
Deep Learning plan

Deep Learning Model
Input is an RGB Image (3 channels)
Use Conv and MaxPool Layers
Then Flatten the output
Feed into an MLP classifier (Dense Layers)
Output a SoftMax classification
Train just like last week
Summary so far
We're about to do hands-on Deep Learning!
In the code-along you will:

Grab a more difficult dataset
Build a model using :

Conv2d, MaxPool2d, Flatten, Dense and SoftMax

Measure the model error and fit the model to the data
... and do some model analysis

We'll get to do some Transfer Learning next week...
Extension... :
Representation Learning
Let's think about what we've built:

CNN Layers learn something ...
... that can be easily classified

Comparing to the OpenCV version:

The CNN layers learn about 'vision'
Dense layers learn about our classes

IDEA : use the trained 'vision' part
... separately from the original task
Representations ⇒
Transfer Learning
New Process :

Find a difficult (generic) vision task
... and learn to solve it (hard)
Then, take the trained network to pieces
Use the pieces to build new models

This allows us to re-use large datasets & models
... and get good results with small(er) datasets
Further Study
Field is growing very rapidly
Lots of different things can be done
Easy to find novel methods / applications
Deep Learning Foundations
3 week-days + online content
Play with real models & Pick-a-Project
Funding, Certificates, etc
3 day course
Deep Learning for PMs
( = Foundations - code
+ management )
Much more about 'big picture'
Only a few code examples
Project process standardised
3 day course
Vision (Advanced)
Advanced Computer Vision with Deep Learning
Advanced classification
Generative Models (Style transfer)
Deconvolution (Super-resolution)
U-Nets (Segmentation)
Object Detection
2 day course
Sequences (Advanced)
Advanced NLP and Temporal Sequence Processing
Named Entity Recognition
Q&A systems
seq2seq
Neural Machine Translation
Attention mechanisms
Attention-is-all-You-Need
3 day course
Unsupervised methods
Clustering & Anomaly detection
Latent spaces & Contrastive Learning
Autoencoders, VAEs, etc
GANs (WGAN, Condition-GAN, CycleGAN)
Reinforcement Learning
2 day course
Real World Apps
Building Real World A.I. Applications
DIY : node-server + redis-queue + python-ml
TensorFlow Serving
TensorFlow Lite + CoreML
Model distillation
++
3 day course
Deep Learning
MeetUp Group
Next Regular Meeting ~ 21-December
Typical Contents :

Talk for people starting out
Something from the bleeding-edge
Lightning Talks
Event Extras