SOTA
( & where are we going? )
TensorFlow & Deep Learning SG
6 February 2020
About Me
Machine Intelligence / Startups / Finance

Moved from NYC to Singapore in Sep-2013

2014 = 'fun' :

Machine Learning, Deep Learning, NLP
Robots, drones

Since 2015 = 'serious' :: NLP + deep learning

GDE ML; TF&DL co-organiser
Red Dragon AI...
About Red Dragon AI
Google Partner : Deep Learning Consulting & Prototyping
SGInnovate/Govt : Education / Training
Research : NeurIPS / EMNLP
Products :

Conversational Computing
Natural Voice Generation - multiple languages
Knowledgebase interaction & reasoning
Outline
whoami = DONE
The Debate : Bengio v. Marcus
NeurIPS keynote

Deep Learning : From System 1 to System 2

Topics

Attention, Representations and Symbols
Causality
Conciousness Prior and Losses

Wrap-up
The Debate
Following on from Twitter war ...
"Deep Learning" vs "Good Old-Fashioned AI"
Deep Learning
Layers of simple units
Many parameters
Lots of data
Gradient descent
... works unfairly well
GOFAI
Symbols
Logic
Planning
... but clearly not fashionable now
Tweet...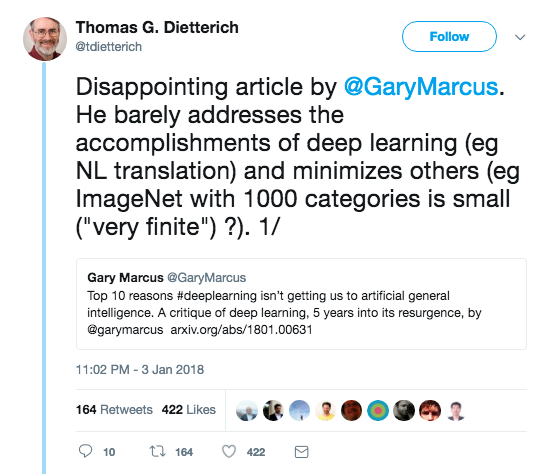 Tweets...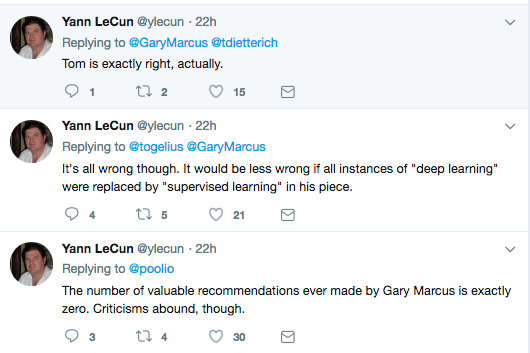 Debate Summary
Mostly a storm in a tea-cup
Some Punches Landed
Deep Learning faces an uphill battle...
... symbols are discrete (non-differentiable)
So how does DL learn :

Logic and Reasoning
Planning
Generalisation from small samples

?
Thinking Fast /
Thinking Slow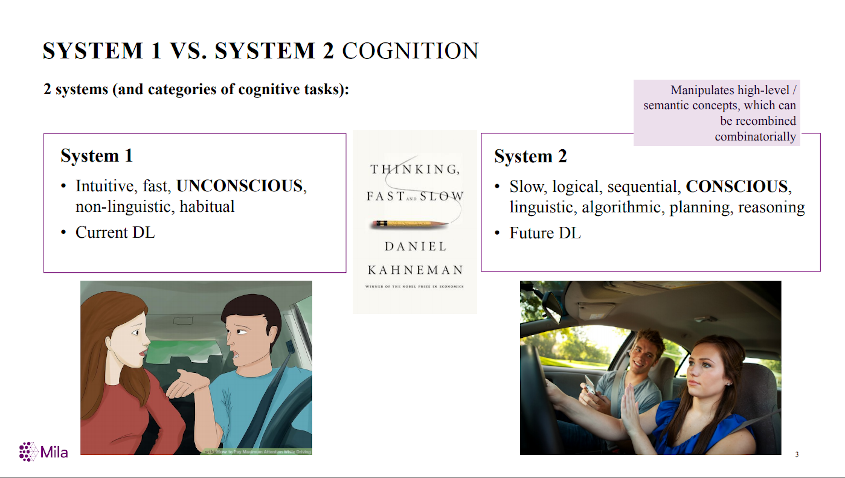 Bengio outline
Out-of-Distribution (OOD) Generalisation:

Semantic representations
Compositionality

Higher-level Cognition:

Conciousness Prior
Causality
Pointable objects

Agent perspective:

Better world models / Knowledge seeking
Condensed version
Attention, Representations and Symbols
Causality
Consciousness Prior and Losses
Attention
Focus on a few elements
Can learn 'policy' using soft attention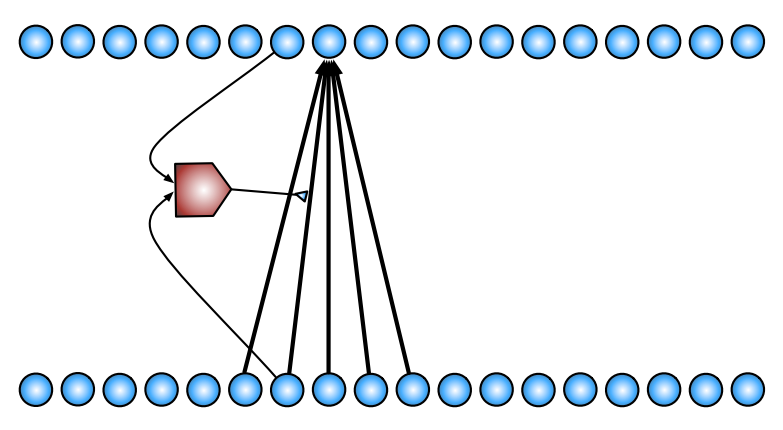 New-Style Attention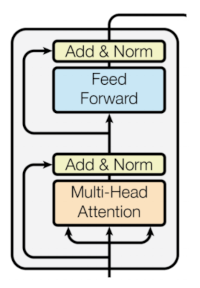 Neural Machine Translation revolution
Memory-extended neural nets
SOTA in NLP (self-attention, transformers)
Operating on SETS of (key, value) pairs
Attention as Indirection
Attention = dynamic connection
Receiver gets the selected Value
Can also pass 'name' (i.e. Key)
Can keep track of names
Manipulate sets of objects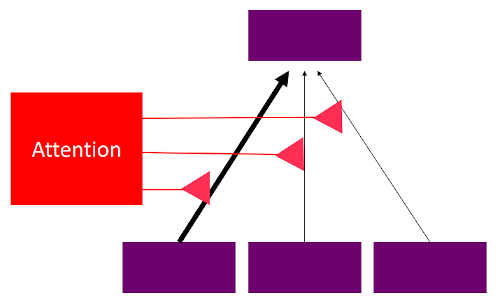 Composable Representations
Manipulate sets of objects
Combine different concepts
Composability becomes beneficial
A major feature of Language
Causality in 10 minutes
Basic statistical principal :

Correlation is not Causation

But what if we have questions about causality?
Three Stages of Causality
Association = Seeing/observing
Intervention = Doing
Counter-factuals = Imagining/understanding
Simple Stats I
Describe model using a graph
Suppose X=ThumbSize, Y=ReadingAbility
... stats ⇒ large thumbs = better readers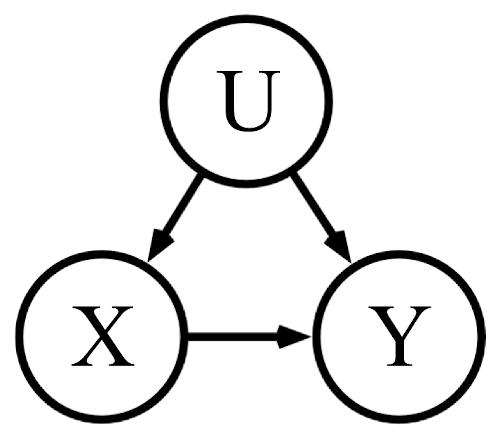 Simple Stats II
This is for primary-school children
X=ThumbSize, Y=ReadingAbility, U=Age
The Model lets us explain the correlation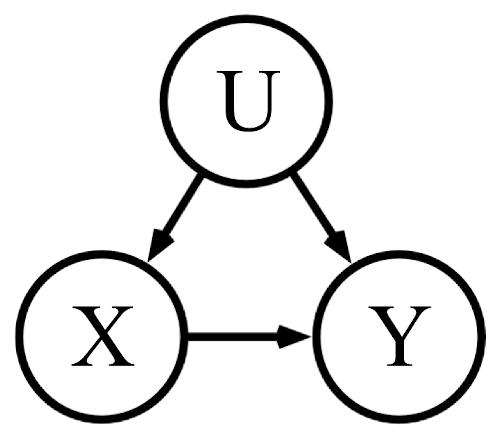 Interventions
Describe model using a graph
Question : "Does Smoking cause Cancer?"

Do-Calculus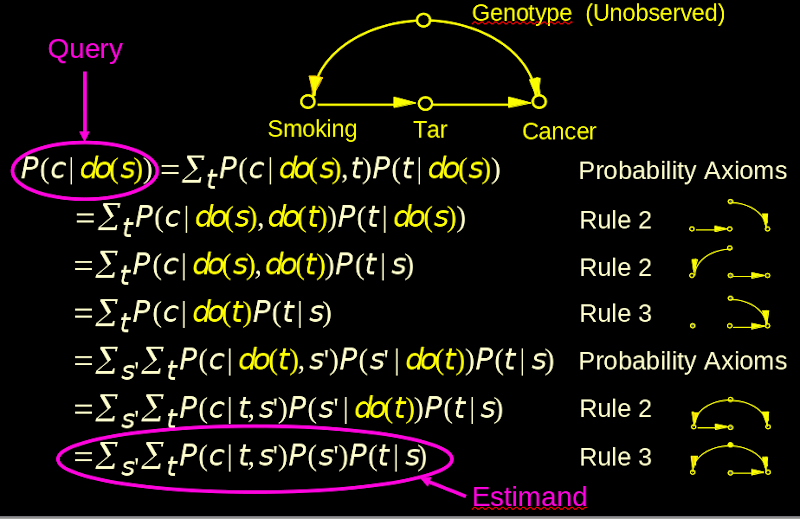 Counter-Factuals
Question : "What if I had taken the job?"
Question : "What if Hillary had won?"
Question : "What is the health-care cost of obesity?"
Gender Discrimination I
Question : "Does the data show there is Discrimination in Hiring?"

Gender Discrimination II
Question : "Does the data show there is Discrimination in Hiring?"
Legal Question : "What is the probability that the employer would have acted differently had the employee been of different sex and qualification had been the same"

Other Addressable Problems
Cope with Missing Data
Reconcile several datasets
Find causal models compatible with the data
Causality Summary
Progress has been made
But this was decades in arriving
SOTA software can deal with "up to 5 variables"
Not yet tackled by Deep Learning
Needs a "Model" provided externally
Data science is the science of interpreting reality, not of summarizing data.
Consciousness Prior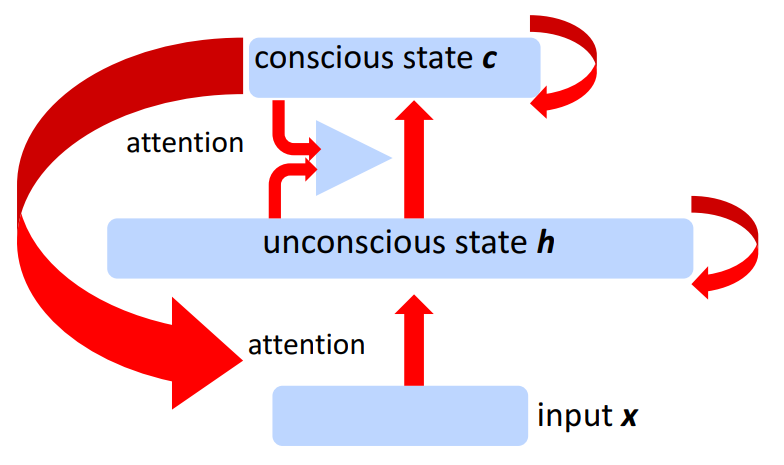 Consciousness Prior
High-level represention manipulation = just a few words
"Joint distribution between high-level variables is a sparse factor graph" ⇒ Pressure to learn representations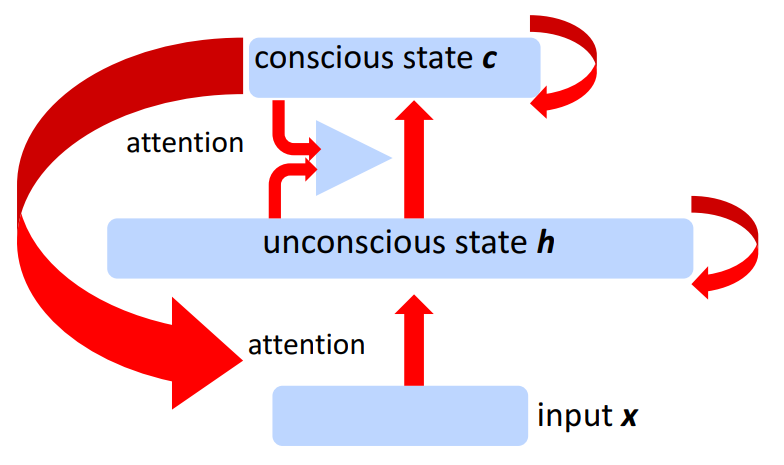 Losses
Can encourage meta behaviour
Can tease out structure from unlabelled data
Can be from a learned process
...
MetaLearning
Train for a single task
- vs -
Train for ability to learn tasks
Fast weights & Slow weights
What information can be in DNA?
Unlabelled Data
BERT <MASK> training
Word reordering
Out-of-place losses

Noise Contrastive Estimation (NCE)

Temporal consistency

Contrastive Predictive Coding (CPC)
Learned Losses
Examples created Antagonistically
Examples created 'best efforts'

ELECTRA (~BERT, but more efficient)

Benefit : Loss mechanism only needed for training
Wrap-up
Focus is now changing
Need DL infrastructure for GOFAI
Toy problems relevant again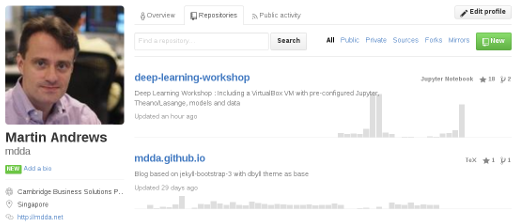 Deep Learning
MeetUp Group
Next Meeting:

Date : March, hosted at Google

Typical Contents :

Talk for people starting out
Something from the bleeding-edge
Lightning Talks
Deep Learning : Jump-Start Workshop
First part of Full Developer Course
Dates : February 17, 18 + online

2 week-days + online content
Play with real models & Pick-a-Project
Certificates, etc

Cost is heavily subsidised for SC/PR!
Deep Learning
Developer Course
- QUESTIONS -
Martin @
RedDragon . AI