Embed All The Things
TensorFlow & Deep Learning SG
18 December 2018
About Me
Machine Intelligence / Startups / Finance

Moved from NYC to Singapore in Sep-2013

2014 = 'fun' :

Machine Learning, Deep Learning, NLP
Robots, drones

Since 2015 = 'serious' :: NLP + deep learning

& GDE ML; TF&DL co-organiser
& Papers...
& Dev Course...
About Red Dragon AI
Google Partner : Deep Learning Consulting & Prototyping
SGInnovate/Govt : Education / Training
Products :

Conversational Computing
Natural Voice Generation - multiple languages
Knowledgebase interaction & reasoning
Outline
whoami = DONE
Word Embeddings
Other Sequence Embeddings
Other Object Embeddings
Multi-Object Embeddings
Wrap-up
Word Embeddings
Major advance in ~ 2013
Words that are nearby in the text should have similar representations
Assign a vector (~300-d) to each word

Slide a 'window' over the text (1Bn words?)
Word vectors are nudged around to minimise surprise
Keep iterating until 'good enough'

The vector-space of words self-organizes...
Word Embedding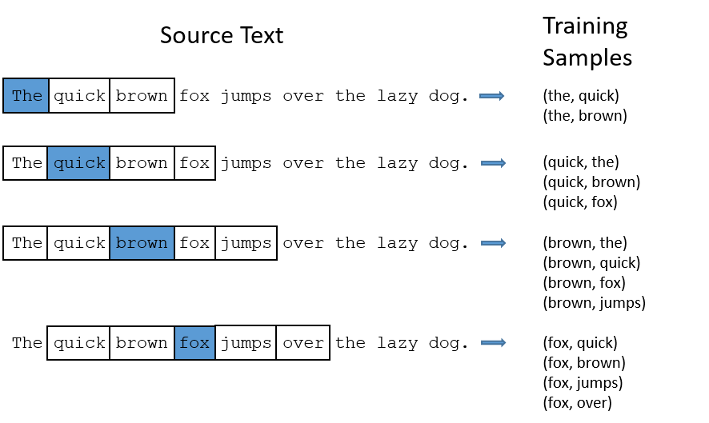 Word Embedding
Example 'neighbourhoods' in 300-d space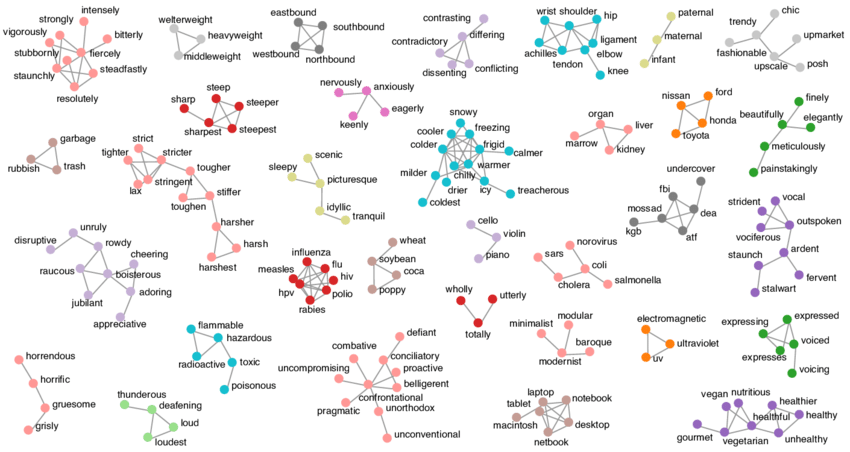 (eg: word2vec or GloVe)
Embedding Visualisation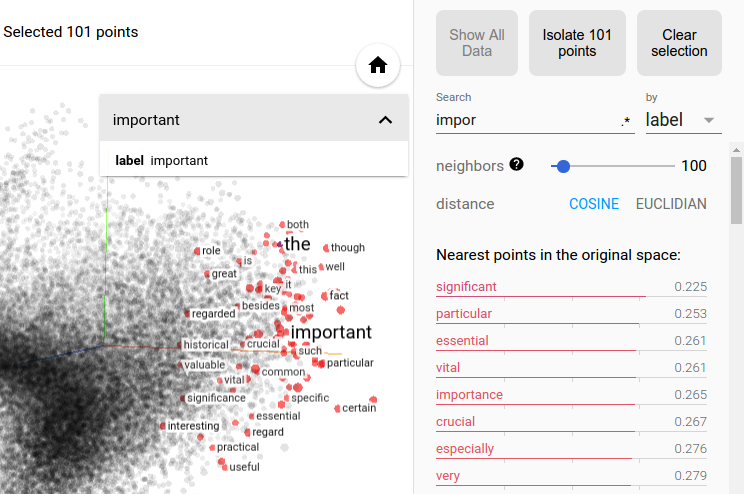 Embedding Geometry

Not clear why this works...
Sequence Embeddings
Assign a vector (~50-d, initially random) to each token

Slide a 'window' over each sequence of tokens
Token vectors are nudged around to minimise surprise
Keep iterating until 'good enough'

The vector-space of tokens self-organizes
Applications
Convert 'customer stories' into mini-sentences
Train an embedding for the story steps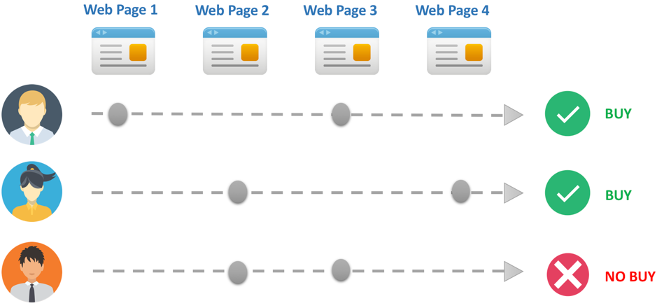 Something non-text?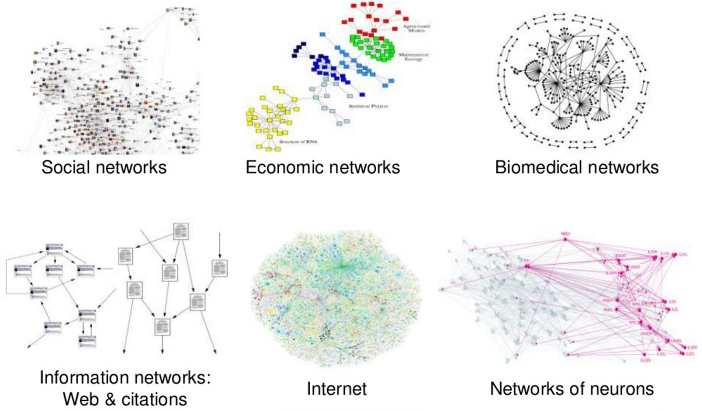 Graphs are everywhere!
Graph Embedding
Assign a vector (~50-d, initially random) to each node

Generate random paths along edges
Do Embedding on manufactured sequences
Keep iterating until 'good enough'

Node representations self-organize
Graph Embedding

(eg: node2vec)
Applications
Link prediction :

Facebook : Nodes are users, links are Friendships
arXiv : Collaboration
Biology : Protein-protein interactions
How about images?

Processing an Image
Embedding Images
Calculate the representation from a pretrained CNN ...

Just ignore the last layer(s)
Take the output, and normalise it a bit
... this probably works straight away
MNIST embedding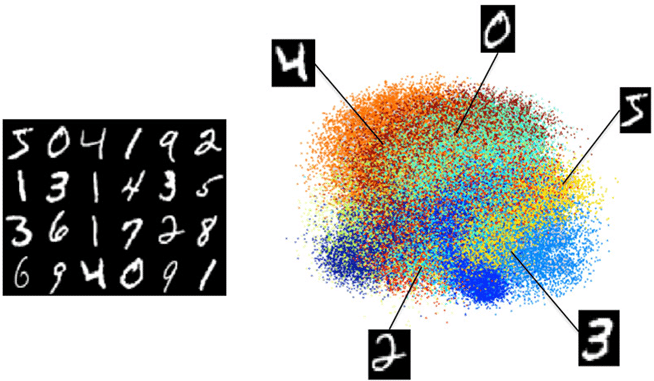 Clustering is same thing as neighbourhoods...
Applications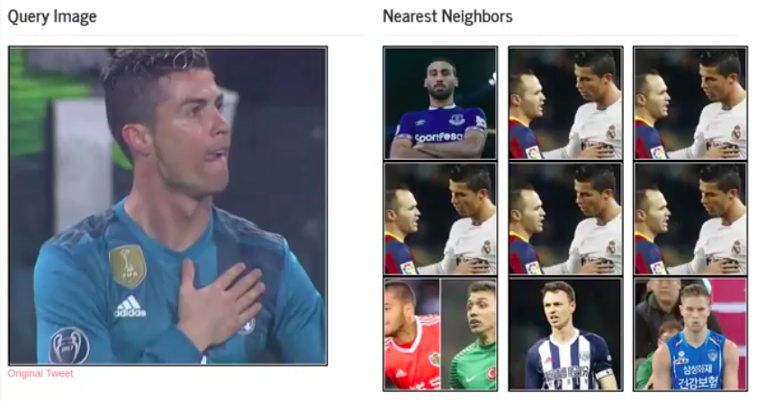 Image search
Multiple things?
Images with tags
Embedding Two Types...
Add 'transformer matrices' :

'P' matrix projects CNN representation of image
'Q' matrix projects word embedding
... fix up P and Q to align them

'Latent Space' self organises...
Common Embedding Space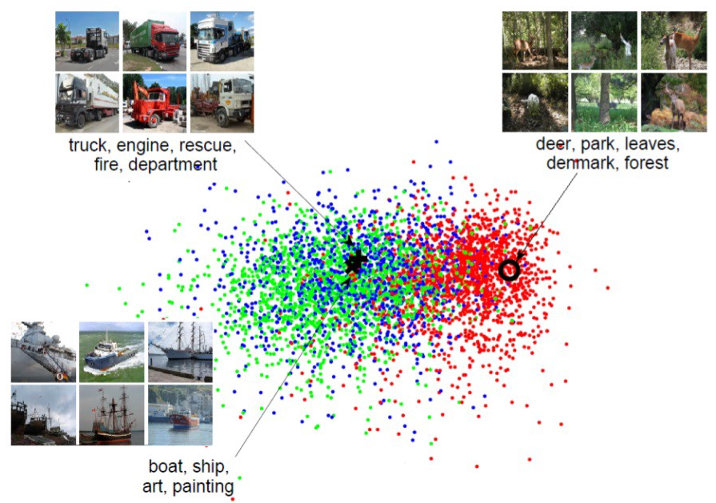 Both 'modalities' map into same 'space'
Applications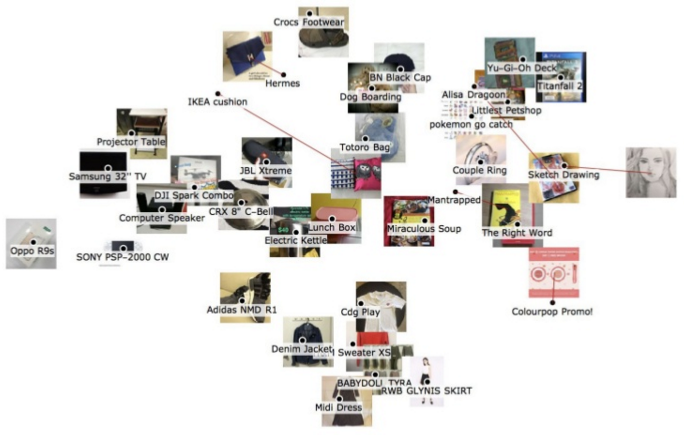 Includes 'Geometry'...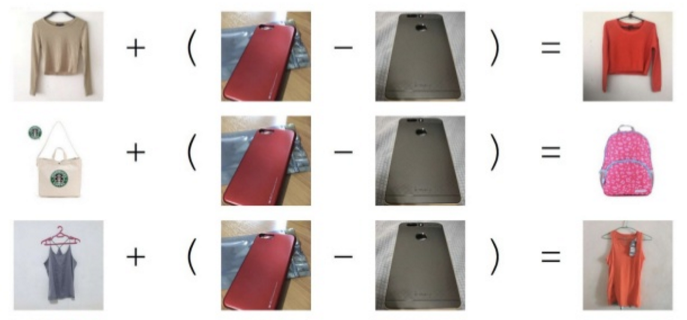 Once again, magical relationships appear!
Wrap-up
Word/NLP embeddings are fundamental
Embeddings apply far beyond words
Embed All The Things!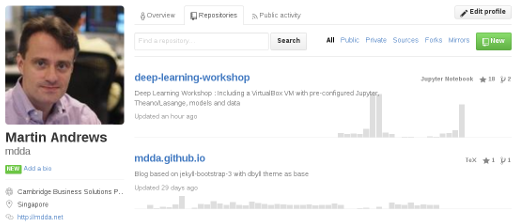 Deep Learning
MeetUp Group
Next Meeting :

?-Jan, hosted at Google ("NeurIPS special")

Typical Contents :

Talk for people starting out
Something from the bleeding-edge
Lightning Talks

NB : >3250 Members !!
Deep Learning : Jump-Start Workshop
First part of Full Developer Course
Dates : Jan 28+29 + online

2 week-days + online content
Play with real models & Pick-a-Project
Regroup on subsequent week-night(s)

Cost is heavily subsidised for SC/PR!
Deep Learning
Developer Course
RedDragon AI
Intern Hunt
Opportunity to do Deep Learning all day
Work on something cutting-edge
Location : Singapore
Status : SG/PR FTW
Need to coordinate timing...