About Me
Machine Intelligence / Startups / Finance

Moved from NYC to Singapore in Sep-2013

2014 = 'fun' :

Machine Learning, Deep Learning, NLP
Robots, drones

Since 2015 = 'serious' :: NLP + deep learning
Outline
Basic NNs
Recurrent Neural Networks

Basic idea & problems...
GRUs and LSTMs

Natural Language Processing

Tokenization, etc
Word Embeddings

Application : UPPER-CASE NER
Single "Neuron"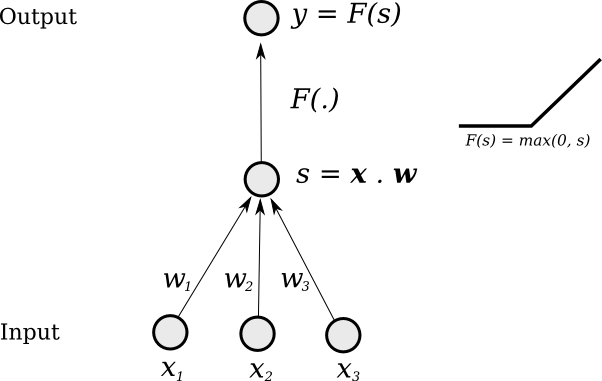 Change weights to change output function
Multi-Layer
Layers of neurons combine and
can form more complex functions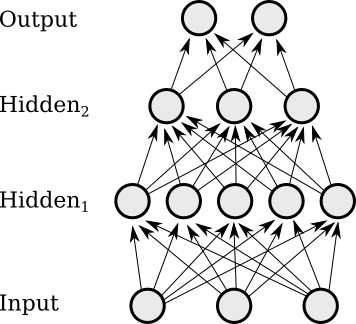 Main take-aways
Input and output data are known
What a single neuron can learn
Goal : Learn to predict outputs
The blame game
Deep networks 'create' features
Processing Images
Pixels in an images are 'organised' :

Up/down left/right
Translational invariance

Idea : Use whole image as feature

Update parameters of 'Photoshop filters'

Mathematical term : 'convolution kernel'

CNN = Convolutional Neural Network
Processing Sequences
Methods so far have fixed input size
But that is untrue in many domains :

Text data (sequences of words)
Text data (sequences of characters)
Dialog (eg: chatbots)
Audio speech data
Video clips / movies

Need a technique that can be applied iteratively
Processing Sequences
Variable-length input doesn't "fit"
Run network for each timestep

... with the same parameters

But 'pass along' internal state
This state is 'hidden depth'

... and should learn features that are useful
Recurrent
Neural Networks
Apply one network at each step of the input
Including an internal state that carries forward step-wise
Everything is still differentiable
Basic RNN

RNN chain
Chaining State
Each node 'knows' history
... all weights are 'tied'
Network depth is time-wise
Plain RNN

Simplest RNN (but has gradient problem)
Gradient Problem
In a long sequence, early inputs are 'deep'
Propagating errors must go through many layers
Each layer multiplies by an additional factor
So gradients can explode or vanish
Solution to Gradient Problem
Instead of always multiplying by weights ...

... have a straight-through path
... so there's a 'gradient 1.0' route

Idea : Switch the routing on and off
Gated Recurrent Units

A GRU
LSTM Units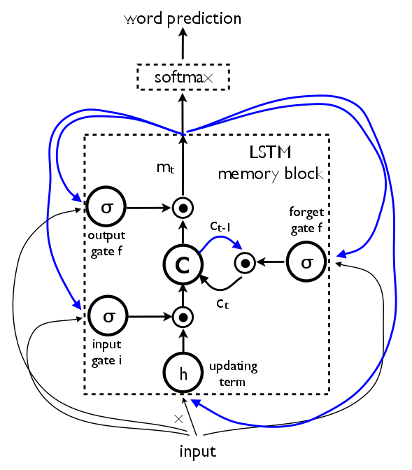 A Long Short-Term Memory (LSTM) Unit
Piled Higher and Deeper
Can also pile up layers
... and run forwards and backwards
Key Point
Everything is still differentiable
So : RNNs can be trained
So : RNNs might be able to learn to do NLP
Text
Documents
Paragraphs
Sentences
Words
Characters
Pre-processing
Encoding
Sentence-splitting
Tokenization
Vocabulary
... exceptions
Encoding
Can you open the file ?
Are you 'unicode clean' ?
Is 'e' the same as 'é' ?
Is '»' the same as '"' or '"' ?
Is '·' the same as '•' ?
How about 'fi' vs 'fi' ?
Sentence Splitting
Mr. Sam Smith earned $2012.00
in the U.S.A. in 2012.
Tokenisation
Good idea to have a single standard
Popular approach : Penn-TreeBank (PTB)
Need to think again for :

Chinese (no word spaces)
Japanese (unicode punctuation)
... ( research is English-centric )

This is n't so easy .
Vocabulary Building
Suppose we have converted sentences to tokens
Build a dictionary and convert tokens to indices
Simple frequency analysis :

Stop-words (very frequent)
Common / normal words
Very rare words
Typos and Junk
<UNK>
Understanding Text
English ~100k+ words
Bag-of-words
Word Embeddings
Bag-of-Words
Just convert a sentence into set of words
( Throw away ordering )
Simple statistical analysis (TF-IDF) :
No idea that "jumps" ~ "jump"
No idea that "jump" ~ "spring"
No idea that "spring" ~ "summer"
Word Embeddings
Major advances : word2vec & GloVe
Words that are close in the text should have close representations
Assign a vector (~300d) to each word

Slide a 'window' over the text
Vectors for words in window are nudged together

Keep iterating until 'good enough'
( corpus size : 1 billion words + )
Word Embedding
A map from "token" → Float[100]
Train over corpus on windows of words
The vector-space of words self-organizes...

(eg: word2vec or GloVe)
Embedding Visualisation

Highlighting Analogies
Application : RNNs for Text
Building a quality NLP system
Essential component : Named Entity Recognition (NER)
Has to be flexible / trainable
Has to understand regional quirks
NER : Quick Example
Transform :

Soon after his graduation , Jim Soon became Managing Director of Lam Soon .

Into :

Soon after his graduation , Jim_Soon PER became Managing Director of Lam_Soon ORG .
Learning Named Entity Recognition
Can we train an RNN to do 'NER'?
Steps :

Create / select a word embedding
Get a NER annotated dataset
Train an RNN on the dataset
Demo Dataset
Human annotated Corpora are difficult to distribute :

Use NLTK to annotate Wikipedia
Train RNN on machine annotations
Look at performance vs NLTK
Let's Make it "Interesting"
Twist : Restrict RNN input to single case text
Network Picture

Bidirectional GRU RNN
Wrap-up
Text processing is messy
Word Embeddings are magic
RNNs can be applied to lots of things
Having a GPU is VERY helpful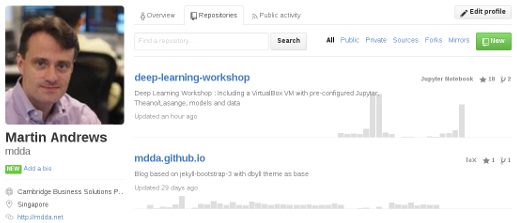 TF&DL Feedback
Fill in tonight before the end!
There will be prizes!
Deep Learning
MeetUp Group
Next Meeting :

22-June-2017 @ Google : Topic == "Text++"

Typical Contents :

Talk for people starting out
Something from the bleeding-edge
Lightning Talks
Deep Learning : 1-day Intro
Level : Beginner+
Date : 24-June-2017
Basic plan :

10am-4pm+ on a Saturday
Play with real models
Ask questions 1-on-1
Get inspired

Cost: S$15 (lunch included)
8-week Deep Learning
Developer Course
July - Sept (catch-up during August)
Weekly 3-hour sessions will include :

Instruction
Projects : 3 structured & 2 self-directed

More information : http://RedCatLabs.com/course
Expect to work hard...